It's the final week on the Machine Quilting Blog Hop! Thanks for staying with me on this Free Motion Quilting Adventure. Before we get to quilting–I wanted to remind you that we are doing an awesome giveaway this week! Martingale has generously provided each of the blog hoppers (HollyAnne, Vicki, Jen, and me) a copy of The Ultimate Guide to Machine Quilting to give away!There is a link to the Rafflecopter entry form at the end of this post. Don't forget to enter!
You guys, I was SO afraid of this chapter, called Swirling Butterflies. Here is Christa's version. You gasped, right?! Yeah me too. That's why we did this chapter last.
I decided right away that I would do a few things differently–the first one being that there is no way that I would use a contrasting thread! I've spent a bit of time checking out Christa's stitching here–and oh my!–that girl has skills! Her travel stitching (stitching over a previously stitched line to move around the quilt) is amazing! You can hardly see it! The other thing that I did differently is that I just tackled the center motif (eight butterflies!). That was enough for me.
The first order of business was to make eight copies of the motif and tape them together. Spoiler: lots of marking ahead!
I used a Frixion pen so that I could easily iron off the marks later. This took a while–not gonna lie. I did figure out something that I would do differently if I did this again. Take the opportunity to find your continuous quilting path while you are tracing the design. I sort of stumbled onto this brainwave on the last butterfly. The book helps you figure out how to make a continuous path through the butterfly–but you need to find what works for you. My path ended up being a bit different that Christa's. But it was so helpful to have the diagrams in the book to get you started. You have eight opportunities to practice–don't waste them!
I decided to quilt white on white–like a classic wholecloth quilt (plus–blending thread!). I started with the center motif, where the continuous path is pretty clear. Here's a tip: if you are quilting white on white–you need really good light! This was harder than thought it would be. The actual quilting was easier than expected (nine weeks of practice!), but not being able to see clearly where I had already stitched was difficult.
I will warn you that there is still plenty of wobbly stitching in there, but all in all, I was pretty pleased. There was a lot of travel stitching as I worked up and down those petals, and I do think that if I had been able to see the stitching line better, I would have done a better job of travel stitching.
Then it was on to the butterflies! There are so many pebbles in those darn butterflies! But still totally fun, once I settled into my path.
I took it slow (remember my mantra: Slow Down Kristin!) and stitched up about three butterflies a night. I realized that after that my concentration and coordination started to waver and it was best to walk away for a bit. Someday I'd love to have two sewing machines so that I can keep one set up for quilting and one set up for piecing. Because, ya know–the 3 minutes it takes to change from one set up to another is insurmountable! Am I right?! 🙂
I have to say that quilting through all those butterflies went pretty fast! Because you are not stopping to break thread very often, you just…go! Here it is when all the butterflies were done, but there was still some areas between them left to fill in. I was worried about how puffy those spaces between the butterflies were–that they would pleat or pucker when I quilted them. But that turned out to be completely unfounded–it worked out just fine as you can see in the one spot that is filled in.
About those spaces between the butterflies–Christa had done those in a blending thread, in an easy arch motif that looked a little like a pineapple. It worked perfectly in her quilt because it was just texture (her butterflies are in a contrasting thread). Because all of my stitching was in the same thread–after the first one (above), I thought it seemed a little distracting and busy–but there was no way I was going to start ripping stitches out at this point! I flipped the pages in the book over to see how Angela had handled those spaces. She had done an echo spiral in that space.
So, I decided to try that, and alternate the two motifs. This is where it started to go downhill… Of course, it looked perfectly lovely when Angela did it, but I was not really happy with how these echo spirals were coming out (this was the best of the lot.)
But, I was in the homestretch now and committed. So I finished off, vaguely disappointed that those spirals were not my best work. Again, it's mostly texture and there is so much going on, I'm not going to sweat it. Honestly, I'll probably never do a wholecloth quilt again–piecing is my jam. But who knows? I'm taking longarm lessons next month and am really looking forward to continuing on the free motion journey.
Here it is in all its glory.
Thanks for hanging with me throughout this machine quilting adventure. Here's what I learned: Practice. Practice. Practice. I still have a long way to go, and I still don't love to do pebbles–but the fear and intimidation about FMQ is gone! I'm up for any motif after taking on those butterflies! I'm sorry that I don't have anything more profound to say other than "Practice makes progress" and "There is no such thing as perfect in quilting". But dang it! It's true!
I still have a few practice pieces all basted up and ready to go–so I need to make sure that I keep up the practicing. As my happiness guru Gretchen Rubin says, "What you do everyday matters more than what you do once in a while." And I think that is especially true when you are building a skill like free motion quilting.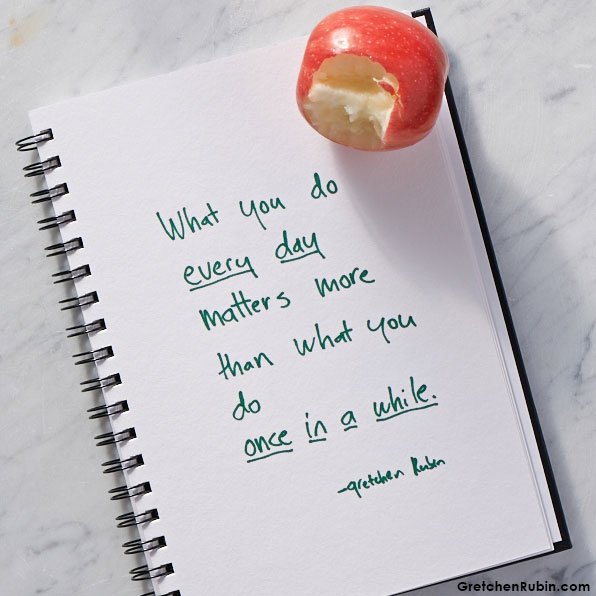 Don't forget to enter the giveaway for a free copy of The Ultimate Guide to Machine Quilting.
a Rafflecopter giveaway

In case you missed any of the Machine Quilting Blog Hop series:
And don't forget to stop by to visit the other blog hoppers! You have a chance to win at each one!
Vicki at My Creative Corner3
HollyAnne at String and Story
Jen at Quiltin'Jenny